Barbara Raffin and Jane Toombs at the world's largest eBook book signing at Barnes & Noble in Tampa, FL 2003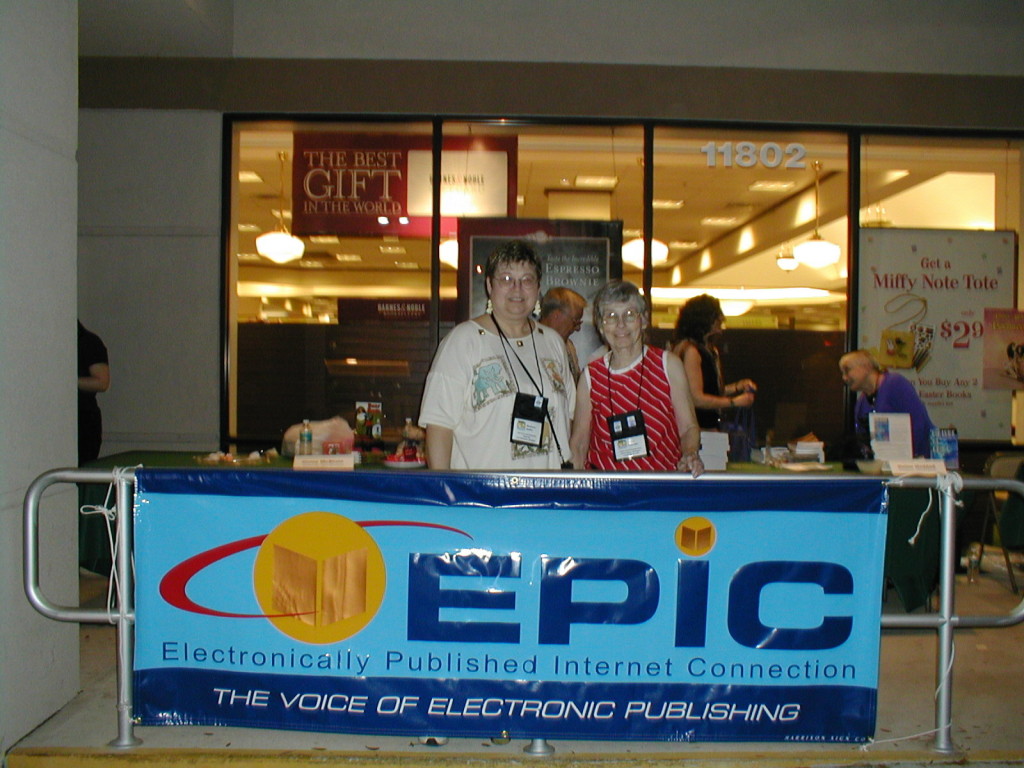 I lost one of my heroes earlier this month. Jane Toombs was far more than the one hundred plus books she published. She was more than one of the few established print authors to champion digital publishing at its inception. What she was above all was a mentor, encouraging and supporting new authors and readily sharing her vast knowledge of the business and craft of writing with all.
I had the privilege to have been invited into her home, a house she had built on a specially chosen plot of land overlooking Lake Superior. I am imagining Jane now walking the windy shores of that lake she loved so much, its waves crashing at her feet inspiring another paranormal, moody romance, or horror story from her.